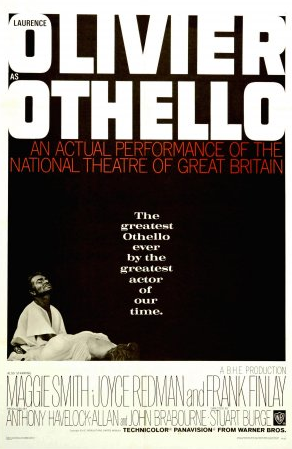 Academy Awards, USA 1966
Warner Bros.
Directed by Stuart Burge
My rating: 3 stars out of 4
IMDb
(DVD, Warner Bros.)
The vengeful Iago, passed over for a promotion, plants seeds of doubt in his master's ear about his beautiful new bride Desdemona. He backs it up with planted evidence, driving Othello to the brink of insanity with jealousy. Olivier thrives in the flamboyant lead role, unrecognizable under heavy make-up; completely transforming not only his appearance, but his mannerisms. Still, this is essentially a filmed play with little in the way of cinematic embellishment.