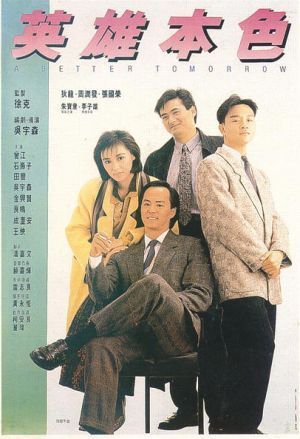 Rim Film Distributors, Inc.
Directed by John Woo
My rating: 2 stars out of 4
IMDb
(DVD, Anchor Bay)
Two brothers, one a gangster and the other a police officer, clash in modern Hong Kong. After a 3-year prison stint, the gangster brother tries to go straight but leaving his old life proves difficult and he is soon coerced into criminal activities. This leads directly to the final confrontation with his younger brother. It starts out slowly with some awkward attempts at humor, the soundtrack is horribly dated and the slow-motion, blood-soaked violence is now an action cliche, though to its credit the cliches all started here.